With many students potentially choosing to defer their studies and others having to take lessons remotely, the next academic year will most certainly be one of significant disruption.
But what if you treated this year as an opportunity?
At HSBC, we're committed to connecting people internationally, building long-term relationships, and offering products and services that help customers, including students, reach their goals and aspirations.
To understand how to make online learning work and how to stay connected, we asked students studying abroad to share their experiences with us. We also asked some of our education partners from top educational institutions to share their advice for students as they head into a new term. This is what they said.
Take me straight to:
Hear how students around the world are making this their #YearofOpportunity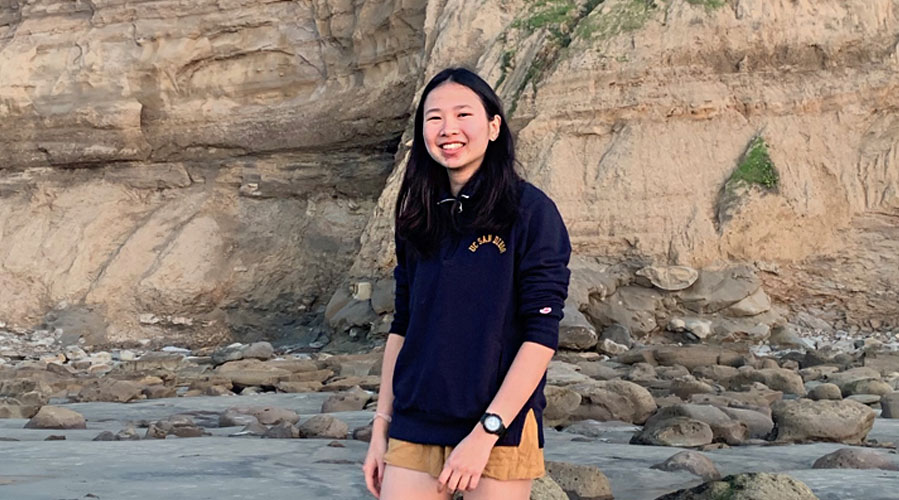 Annika So, San Diego, USA (Class of 2023) (Hong Kong)
Write deadlines and meetings down in your current timezone to avoid confusion. Even if you don't use a full planner, at least keep a to-do list. Simply writing down to-do's when you're overwhelmed makes you calmer, as seeing everything in front of you enables you to decide on an action plan.
Use online game platforms that you can play in a group. There are many websites that mimic classic family games that are free to use. It's a fun, low-commitment way to connect a group of friends together regardless of distance, and it always ends in laughter.
Mickey Santana, New York (Class of 2020) (Hong Kong)
Create goals for each day or week. With so much time spent in the same places, it's easy to lose track of projects, deadlines and responsibilities. Having a checklist can be a satisfying way to visualize your progress while at home.
Customise your work environment to suit your own working styles. Do you need absolute focus to get things done? Then ensure you have a clean, clear desk. Or do you like to let your ideas run wild and free? Have lots of sketchbooks, sticky notes and boards to capture your creativity!
Be proactive and reach out! Just because in-person interactions are limited doesn't mean that it should be harder to stay in touch. Try out new virtual experiences, like watching a movie together or attending a virtual painting class.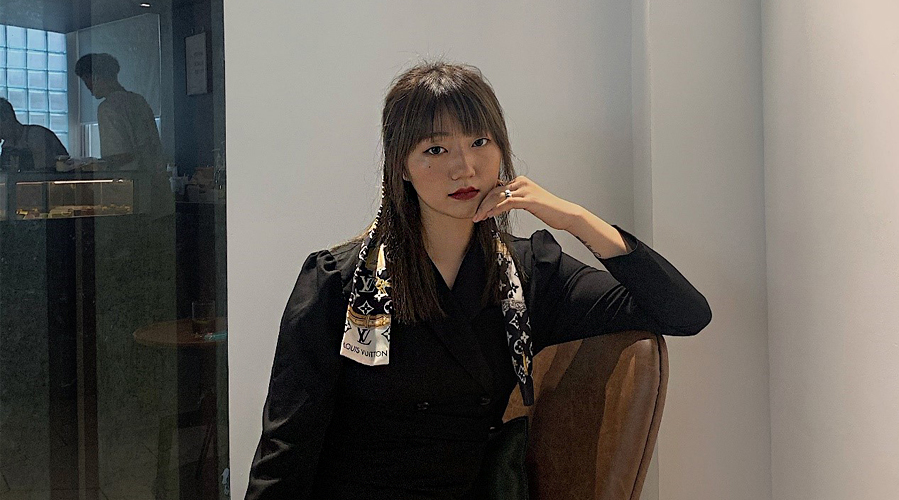 Clara Tang, UBC, Canada (Class of 2021) (mainland China)
I believe self-discipline is important to facilitate online learning and working. With relatively flexible working time at home, we should make our own detailed planning to be in control of every task.
Also, when facing problems, don't be shy to actively communicate with others, like your classmates or with your school. Use email or other social media platforms as if you're in the classroom or office face-to-face with them.
Sunny Roshan Ramamurthy, Oxford University, UK (India)
To make the most of online learning, you need motivation and concentration. This isn't easy when your schedule is more flexible, distractions are everywhere, and the hustle and bustle of university life is missing. There's no magic formula for staying focused, but it helps to create a distraction-free study space - and to enjoy your work!
There are lots of small, unexpected costs involved with studying and living abroad. It can be helpful to track your expenditure for the first month or two to get a clearer idea of what your living costs look like, and then use this to budget for future months or semesters.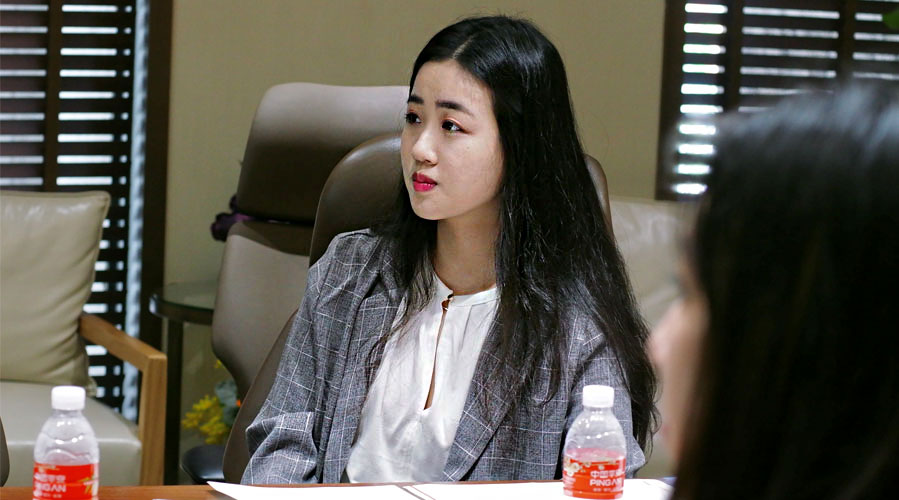 Yufei Wu, UBC, Canada (Class of 2021) (mainland China)
With online learning, I struggle with time management. However, I have the flexibility to attend the live version of my course, or to watch the recorded version, so I've organised my study plan to make more efficient use of my time. Meanwhile, I regularly check my emails to follow up on monthly activities provided by my professors.

Marisa Yow, UNSW, Sydney, Australia (Class of 2022) (Malaysia)
I'm sure for many of us, staying at home hasn't been the most ideal experience - not being able to meet up with friends and family. However, I think this period has made me realise how lucky I am to be able to spend this time reconnecting with friends and family online, despite not being able to see them face to face. It's not something that I would usually make time for.
So, I hope that, despite these unexpected times, you're able to find something that you can be grateful for too.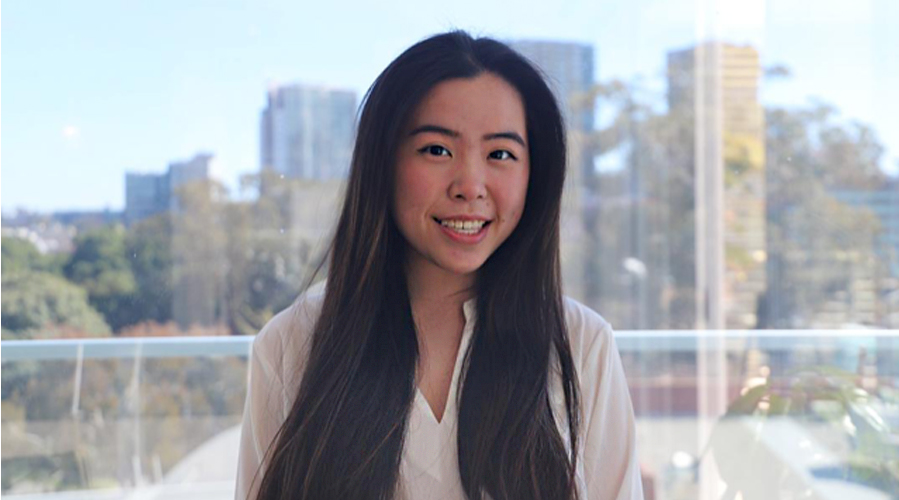 Hear advice from some of our global education partners on how you can make this your #YearofOpportunity
Tips on managing your mental health
Think about what works best for you. It can help to have regular structure, perhaps a set breakfast time or a daily morning walk. Keeping a calendar visible can help so you can see what you've planned each day and tick off key tasks. - Silja Turville, Acorn to Oak Education - Talk Education
Try and make friends from other places and cultures, but also find interests and hobbies you can enjoy alone. Learning not to rely on others is a life skill! - Carrie Waley, Founder and CEO of Mandarin Consulting
Students should develop a robust routine and try to stick to it. Ideally early mornings, regular eating, exercise, early nights and, importantly, regular distractions from studying - something that takes them out of their comfort zone and helps them to interact with the outside world. - Richard Michaelis, Oxbridge
It's important for students to ask themselves how they're feeling, both mentally and physically, and schedule time for self-care and exercise. It's really easy to let these things slide under pressure, but long-term success is impossible without mental and physical health. - Gary Kang, Easy Group
International students should pay more attention to stress management and to their mental health. It's important to utilise the health and wellness counseling resources from both your school and your surroundings and to get help when you need it. - Lexi Lyu, University of Toronto CSSA
Advice on applying for internships
Many leading companies have rolled out remote internship opportunities or work placements. Make sure you carry out regular research online to find opportunities because these will be invaluable to building your CV or university application. - Fangzhou Jiang, Crimson Education
Employers appreciate students who have gone to the trouble of arranging work placements. While this is more challenging at the moment, this will show resilience which will no doubt impress employers. - Richard Michaelis, Oxbridge
There are some courses for which work experience is necessary - medicine, for example, and for others it will be helpful in making you a more interesting applicant. Try to secure work experience in each of your summer breaks and look to universities that may support you with that. - Charles Bonas, Bonas MacFarlane
There's no doubt that internships and work placements are a great way for improving future employability. To get the most out of these experiences it's important to be confident. Confidence is not about thinking, it's about action. So, each day, do a 2-minute power pose (sit or stand tall with your shoulders back) for a boost in testosterone and confidence. Build a network - networking is the number-one route to getting a job. And try new things all the time. If there's an option to do something new on placement, take it. Your confidence will rise as confidence comes from past experiences. - Dr Fran Longstaff, Fika
How to make connections with your classmates
The key is to be brave, to take the first step and to reach out. Remember, 95% of students feel exactly as scared and shy as you do, even if they don't show it. Be the leader, be the one to reach out and say 'I will be your friend'. - Richard Michaelis, Oxbridge
Many of the extracurricular activities that provide social support are still available digitally. Administrators are a key connector that many international students don't think about, so get in touch and see what sort of resources or advice they can offer to help you stay connected. - Gary Kang, Easy Group
Making new connections can feel scary. We're all hardwired with a need to connect and belong. It's been key to our survival as humans. In fact, it's so ingrained in us that rejection actually lights up the same parts of the brain as physical pain. To make this process easier, rehearse a few conversation starters, remind yourself that making new connections takes a long time - 200 hours to make a good friend - so you don't need to rush it.
- Dr Fran Longstaff, Fika
Advice for students currently applying for next year
Students always strive to be ambitious, but now more than ever it's important to not just dream of the best-case scenario, but also ensure that your worst-case scenario is a good one too. With the world in so much turmoil right now, make sure that you have a Plan B, C and D for your university applications.
- David Hawkins, Founder of The University Guys
Your application essays and personal statements should reflect your personality. Ask a friend, parent or teacher to read them and make sure that your voice shines through. - Jamie Ramacciotti, Times Higher Education
Don't underestimate the importance of reading. It will help you with all aspects of applying to university, from confirming your interest in the subject that you think you'd like to study for three or more years, to helping you write your personal statement. - Charles Bonas, Bonas MacFarlane
For the next academic year, my advice is to follow your passion and be persistent. In other words, be both psychologically and academically prepared. This means working on tackling negative emotions, fears and negative self-talk. In fact, there's a lot of evidence on the link between success in academic studies and grit, which is the combination of passion and persistence. Working on those two qualities is essential and will give students the edge among competitors. - Dr Zoe Dimov, Fika
In 2020, many students have chosen to postpone or even cancel their overseas education plans. With fewer people applying, this is a unique opportunity for students who once hesitated to apply to their dream schools. So seize the moment and submit your applications – you could see 2021 truly be your #YearofOpportunity!
- Li Xiao, Seed Edu
Financial advice for students
Remember that the cost of studying abroad is more than just tuition. Plan for your total costs by also considering accommodation, books, travel and other fees. There might also be opportunities to offset your costs by working while you study. - Jamie Ramacciotti, Times Higher Education
Our financial situation can sometimes feel overwhelming and out of our control. But it's important to remember that there are a lot of things that we can do to not only reduce stress around our financial situation but also improve it. Planning and preparation is essential. Each month make a spending plan and stick to it. Finally, if you're struggling, don't be afraid to seek advice from different people. They'll know things you don't and help you move forwards. - Dr Zoe Dimov, Fika
Study abroad with HSBC International
Whether you're a parent getting ready for your child's future, a student looking to study abroad or you've recently graduated, you can be confident you'll get the international banking support you need with HSBC.
Leave your details on our quick form. We'll get in touch on your preferred time and date to answer your questions and help you open an overseas account.
Have a question?
Chat with one of our advisers.