Are you living well?
The HSBC Quality of Life Report interviewed over 2,250 individuals across 9 different markets to understand what they consider to be a good quality of life.
The report uncovers the connections and balance between physical and mental wellness with financial fitness and how they differ between generations.
It also explores 4 main priorities shaping how people plan and prepare for their short, medium, and long-term life goals.
How do you see your wealth balance?
People are rethinking wealth and measuring it by how it can improve their quality of life. Discover the latest insights and trends reshaping life priorities around the world.
Key findings from study participants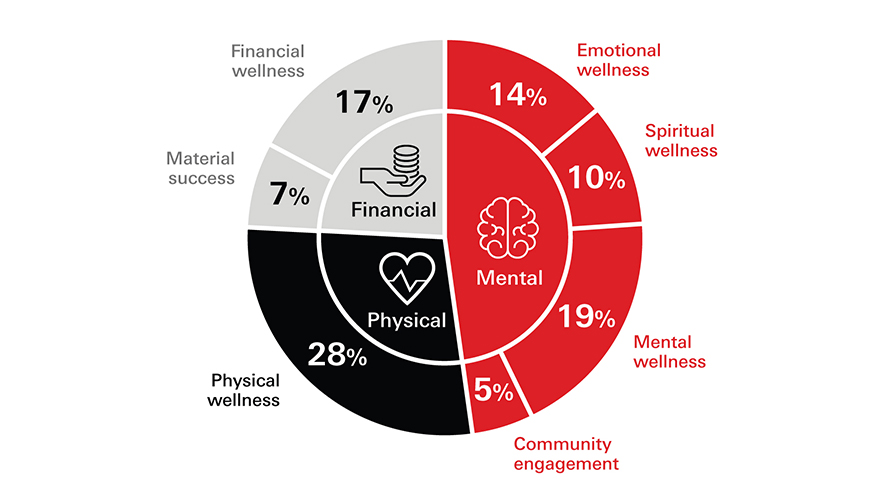 What is Quality of Life?
Quality of Life is a concept that includes dimensions such as physical wellness, mental and emotional wellness and financial fitness.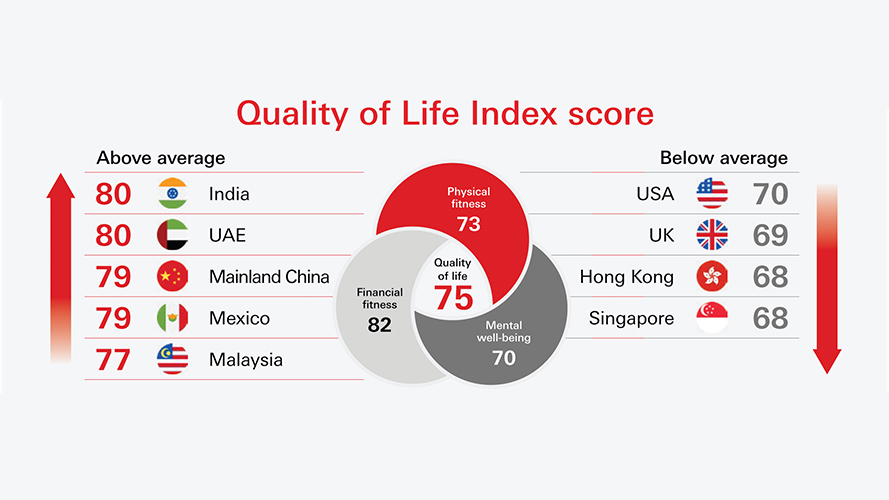 Quality of Life Index by market
HSBC measured Quality of Life in 9 markets based on physical, mental and financial factors. The average Quality of Life Index across the 9 markets is 75. See how the markets break down above.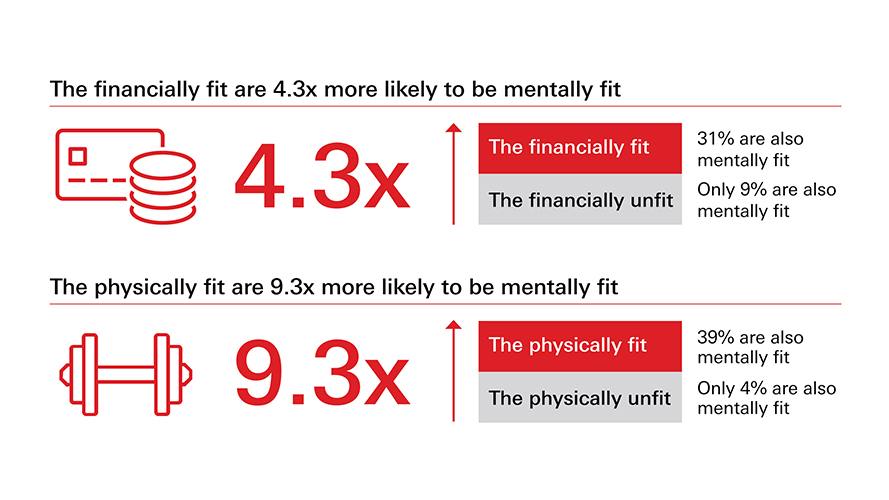 The relationship between mental, physical and financial
Our study also uncovered interesting correlations between mental, physical and financial factors.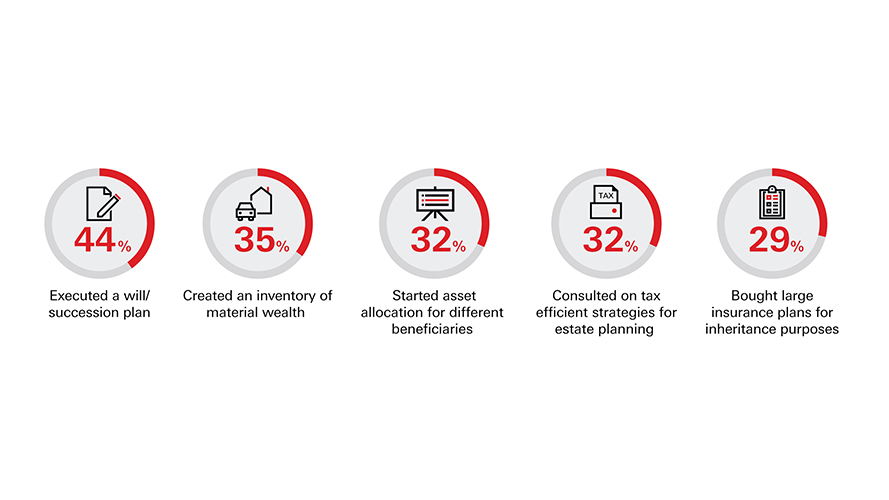 Looking ahead
The report further dives into the importance of retirement and future planning for an overall better Quality of Life. Future-proofing is being considered from a more holistic perspective since people are looking beyond the traditional means of preparation.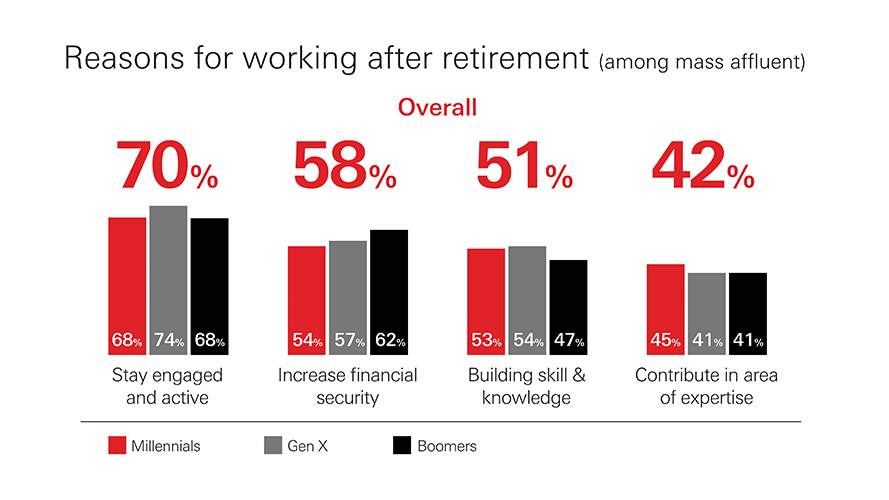 1. Retirement: a new chapter
Attitudes about retirement are changing with people defining retirement according to their life goals. Pursuing a good Quality of Life in retirement means increasingly blurred lines between work, leisure and purpose.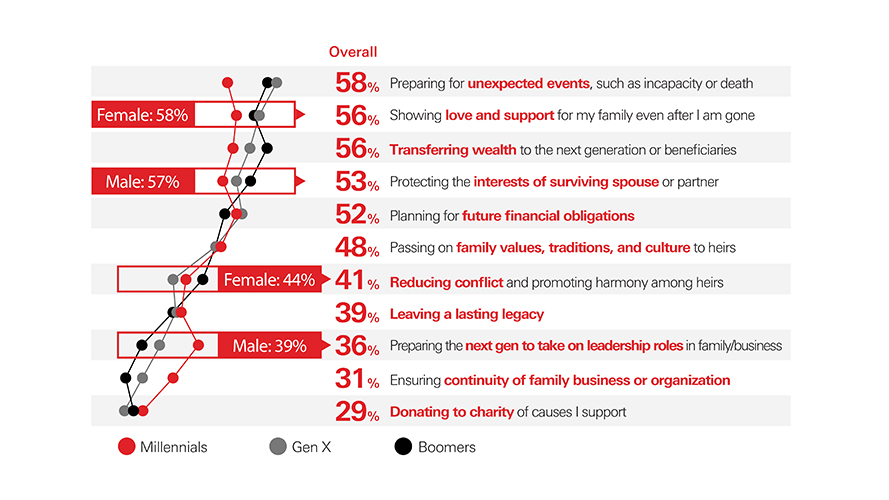 2. Protecting our loved ones
Spending time with family was ranked a top priority for a good Quality of Life. Across the board, ensuring sufficient protection to remain financially resilient is equally as important.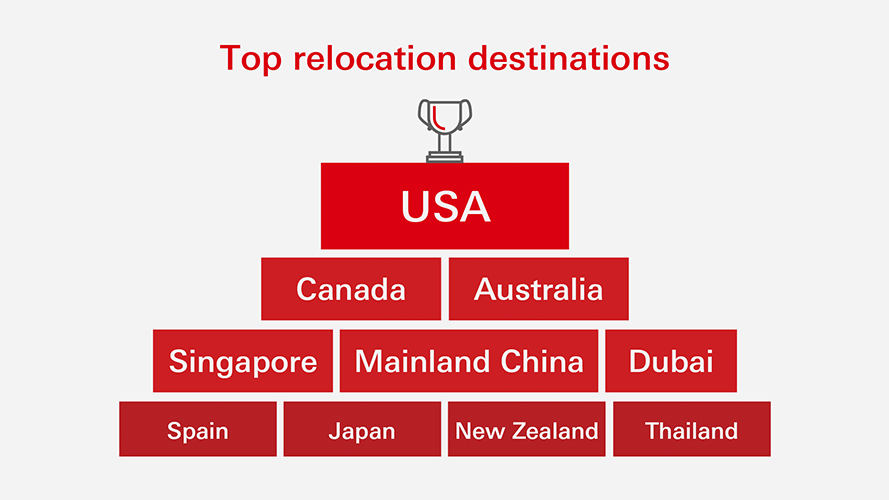 3. Relocating for a better life
People are looking beyond borders to pursue a better Quality of Life - 1 in 4 plan to relocate at some point to achieve a better quality of life while another quarter are already considering it as part of their goals.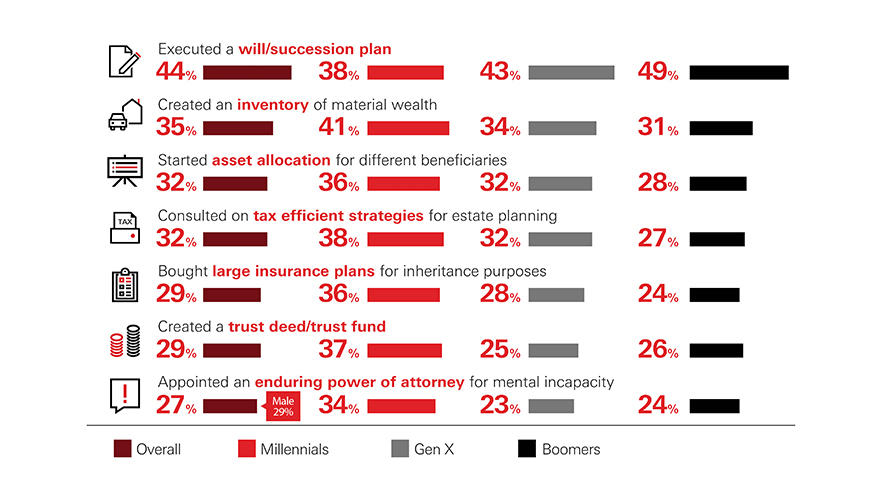 4. Legacy planning
It's more than wealth transfer. People nowadays even consider passing on family values, traditions, and culture to heirs or preparing the next generation to take on leadership roles in family and business.
The HSBC Quality of Life Report
Download the global edition of the HSBC Quality of Life Report.