Guide to buying and selling property during COVID-19
The coronavirus outbreak has brought on unprecedented personal and economic challenges, impacting millions of lives and virtually every industry, including real estate.
But while the business of buying and selling homes has changed, it certainly hasn't stopped. If anything, the methods have become more streamlined, out of necessity, thanks to technology.
How has the market been changing?
According to Zoopla's1 UK Cities House Price Index, demand for housing fell by 70% by the end of March 2020 but it bounced back up 46% by May. At the start of 2021, house prices in the UK hit their highest levels in 4 years, with the most activity seen up north where properties are more affordable.
While spring and summer are typically the most popular seasons for moving house, real estate blogs reported a busier-than-usual autumn – a time when people are usually settling into their new homes before school resumes.
A few things contributed to this change, including:
record-low fixed mortgage rates
a highly competitive buyers' market
buyers turning to more tangible or potentially stable investments
a re-evaluation of priorities
lifestyle changes, such as flexible work arrangements
It might take a while to assess the impact COVID-19 has had on the real estate market, and on your finances. If you don't think you'll be able to comfortably carry a big purchase, wait a little longer to determine your capital flow.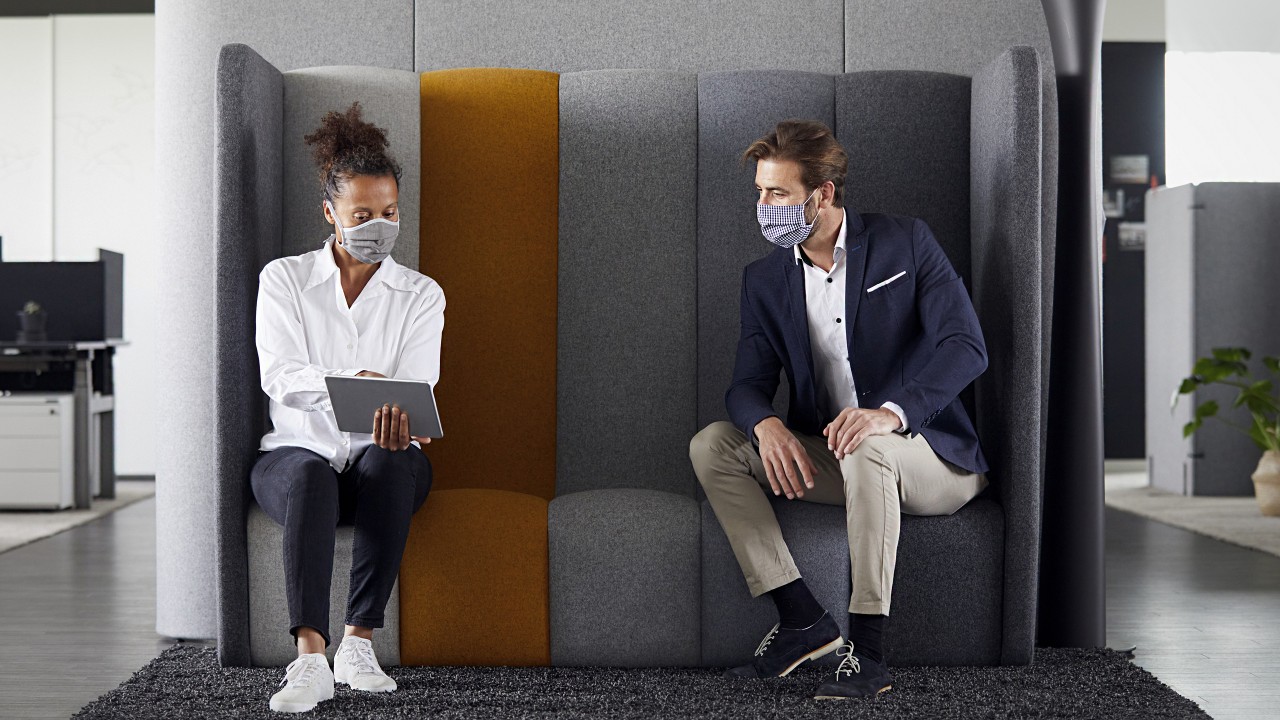 Buyers and sellers are still doing business
If you're thinking of buying or selling right now, consider your individual circumstance and your risk tolerance. Liquidity issues and accurate valuations of real estate investments can be considered immediate risks, but the long-term outlook is a bit more unclear.
If you do decide to buy or sell property right now, it's not all bad news.
Sellers might find that:
there's an increase in website traffic with people having more time to search online
technology is making it easier to market property
less competition and fewer properties for sale can drive up prices
an increase in demand means you can get away with selling your house "as is"
On the flip side, sellers may be experiencing:
cancelled open houses because of social distancing
less room to negotiate if there are fewer buyers
delayed or cancelled deals
an inability to adapt to the necessary technology
Buyers might find that:
they can easily search for properties online and view more houses in a day
mortgage rates may be better, and therefore payments lower
mortgages, offers, documents and deals can be completed remotely
there may be less competition with other buyers as people hold off
On the other hand:
houses are in shortage and overvalued
financial and employment uncertainty is greater
incomplete inspections could spell an expensive disaster
it's a lot of money to have tied up in one place
Buying property might be the biggest purchase of your life, so it could feel daunting to do it sight unseen, but we must be getting more comfortable with the idea. According2 to real estate brokerage company Redfin, 28% of homebuyers last year made an offer on a property without seeing it first. That number jumped to 45% in 2020.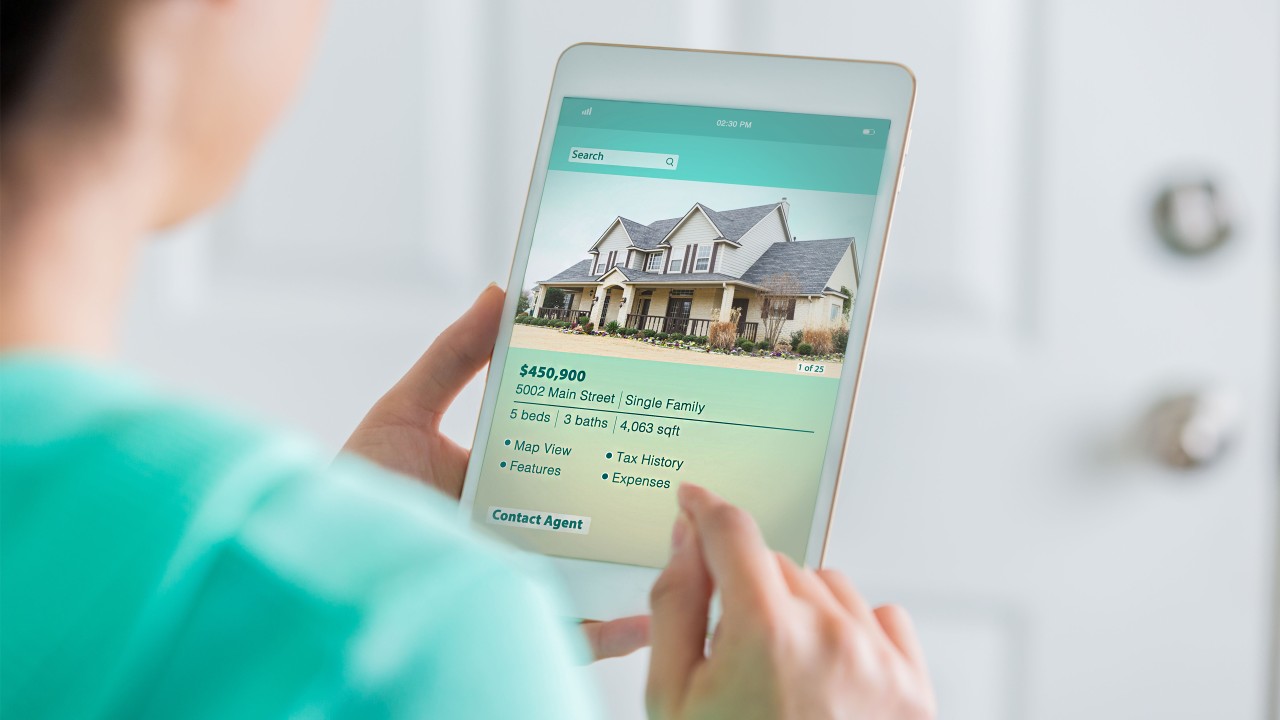 How can I buy a house if I can't view it in person?
Technology! That, and a good agent. You'll still want someone on the ground who knows the neighbourhood.
Traditionally, buying property involves open houses and tours, meetings with agents, walk-through inspections, and an appointment to sign and close the deal. However, with travel restrictions and social distancing measures in place, we've had to find more creative approaches to this process.
Now thanks to drones, virtual viewings and 3D property tours, you can do all of this digitally without having to go overseas, across town (or even leave your home). You can even sign your contract remotely.
Listing hubs and property websites will be your first step
At the beginning of 2020, and as a direct result of COVID-19, rental property sales website Roofstock3 saw site traffic from investors in Asia jump 500%; in Germany, 450%; in Australia, 250%; and in the UK there was an increase of 100%.
Zillow4 is one of the top real estate listing hubs in the US for selling, buying, renting or financing a home. It claims to have over 110 million properties in its database. Its competitor, Global Listings, claims to have more than 2 million properties in 96 countries.5 (Try to narrow your search, folks. That's a lot of houses to browse through!)

Virtual viewings and 3D property tours
Virtual property showings have increased tenfold. They provide prospective buyers with an immersive 360-degree 3D viewing experience while sticking to social distancing rules. There are hundreds of platforms to choose from, depending on your budget.
While the technology is there, more "seasoned" agents might have trouble figuring out how to use it. However, some of the more popular 3D viewing apps don't require expensive equipment or complicated software. If you can use the camera on your smartphone, you can probably create a virtual home tour, too.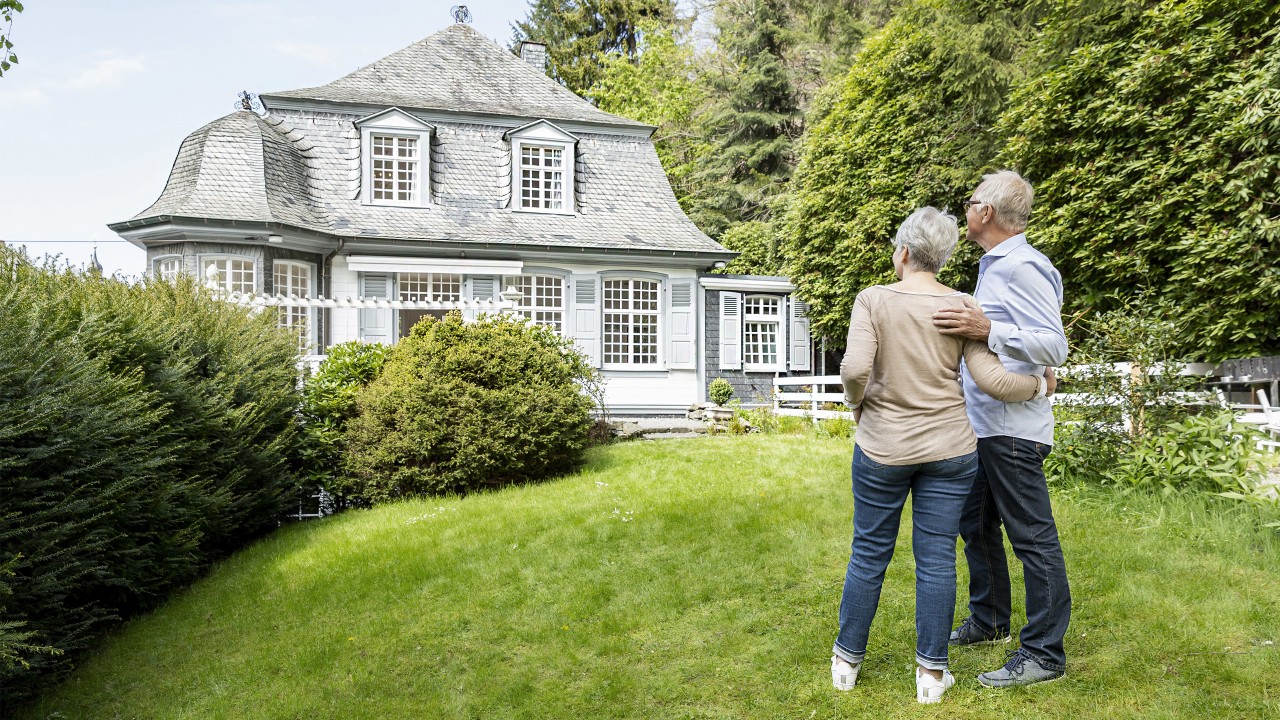 Alternative inspection methods
An appraisal will determine what a home is worth and is required by most mortgage lenders. The house's location, the neighbourhood and comparable properties will be considered.
An inspection, which is recommended but not typically required, will tell you what sort of condition the house is in. The home inspector will look at the house's exterior and interior, including the roof, the plumbing and electrical system.
Appraisals and inspections both tend to be done in person but there are alternatives.
Desktop appraisals can be done using market research, as well as tax and recent sales records. A hybrid approach would take that information and add to it: photos, a video chat walk-through, and a drive-by appraisal to check "curb appeal".
Some lenders might even waive property inspections because of social distancing. However, this comes with its own risks. Whenever possible, it's better to get a full inspection of the house before you buy.
Online document signing
Once you've found your perfect home on a property website, you can reach out to a mortgage provider for pre-approval to start the process. Almost everything else can be done virtually. The New York Times article 'Real Estate Transactions Go Virtual' says:
New and updated contract management systems have helped make wet-ink documents, faxing and messenger services obsolete in the contract-signing process.
Perhaps the opportunity is bit further afield and you're thinking of buying property in another country. Still need a bit of help? HSBC Premier customers can talk to their Relationship Manager, get exclusive wealth insights and apply for an overseas mortgage, easily and online.

Are mortgages still available?
Yes, but you should still take your financial situation into consideration even if you do qualify for a mortgage. There have been some changes to how lenders are assessing affordability, and this may affect your application. If you already have a mortgage, it might be possible to remortgage to a new lender or switch mortgage rates.
Waiting times may be a bit longer than usual, and there may be few new options for mortgages, especially if you proceed with your application by telephone or online. How you close the mortgage deal will depend on where you live and the current rules around social distancing.
Find COVID-19 support from HSBC
We continue to support our retail and wholesale customers globally to help them cope with the impact of the coronavirus pandemic. As well as supporting our customers, we've committed more than USD20 million of a community donation fund for programmes and partners that offer medical aid, address food insecurity and widen access to help for vulnerable people.
To find COVID-19 support from HSBC in your area, use this tool or speak to your Relationship Manager or local HSBC branch (hours and opening times may vary).
Still exploring your options to invest in overseas property?