How to choose the right university
Australia, Canada, the UK and the US all have great universities. While there are more world-renowned education institutions in the UK and the US, universities in Australia and Canada on average tend to be better because there are fewer of them, and because of more stringent government oversight.
How to choose the right university
How to choose the right university for yourself
Author and teacher Dr. Richard Michaelis talks about the importance of considering other variables besides cost and academics when choosing the right university, including what experience you want to get out of it.
The systems
US: Undergraduate degrees take 4 years.
Australia, Canada, UK: Most undergraduate degrees take 3 years, though in Australia and Canada some subjects offer optional fourth years.
US: Students choose their undergraduate major after 2 years or a certain threshold of credits. This has the advantage of giving them more time to sample options and decide.
Australia, Canada, UK: With a few exceptions, students need to choose their degree subject when they apply. It's very difficult to change thereafter. This means students may be marginally ahead of their US counterparts when they finish their undergraduate degrees and better placed for certain careers.
Costs
World-class universities in the US and UK tend to be considerably more expensive than those in Australia or Canada, particularly when one considers that most undergraduate degrees will take an extra year in the US. Importantly, however, the best and most prestigious US universities have generous scholarships, bursaries, and funding options for enrolled students, so much so that there is often a marked difference between the advertised and the real cost of studying. Scholarships and bursaries also exist in the Australia, Canada and the UK, but institutions there have far fewer resources and are comparatively less generous with funding. All three countries do offer scholarships that are worth looking into.
US
In the US, the average cost of a university education for an international student is about USD40,000 a year, rising sharply in the best and most famous institutions. The latest tuition fees at Harvard University in Cambridge, Massachusetts are set at USD49,6531. Tuition, room, and board add up to USD72,391 per year. The School of General studies at Columbia is set at USD56,880; living expenses add up to a further USD25,1602.
UK
In the UK, international student fees also vary enormously by university and subject. The average annual cost, including living expenses, is about GBP22,0003 (USD31,380). As in the US, the best universities tend to cost a lot more. A year of an undergraduate degree at the University of Cambridge will cost between GBP22,227 and GBP58,038 (USD31,400 to USD79,850) depending on the subject. This does not include college fees – usually around GBP10,000 (USD13,700) per year – or living expenses4.
Australia
Fees for international students vary, ranging between USD15,000 and USD35,000 USD per annum, with a few courses such as Medicine costing more5. This does not include accommodation, which varies greatly between venues.
Canada
The average international student fee is USD15,800 a year with some subjects, such as Engineering and Medicine, costing about a third more, and other subjects somewhat less. Living expenses vary from institution to institution and depend to some extent on whether students live in or out. The University of British Columbia (UBC) estimates living costs at USD11,000 a year6.
Student life
Housing
International students attending the best-known universities in Australia, the UK and US tend to live on campus. In Canada it can depend on the university. This is a critical consideration as having to find housing in a foreign country can be stressful, expensive, and living out can sometimes adversely affect studies or social life.

Social life
All good universities try to make sure students can relax and have fun as well as study, though the tone and tenor of social and sporting life varies considerably between institutions and countries. Applicants considering different universities should make sure they speak to current students and recent alums to get a sense of what life is like in and out of class.
Work
Students enrolled in recognised programs in all four systems are usually entitled to work part-time during their studies and full-time during vacations. Students wishing to stay on in the host country to gain post-university work experience can usually do so for a certain amount of time – up to 2 or 3 years – but will need to apply for a different visa or permit. The right is not necessarily guaranteed.
Learn more about countries with the best post-study work visas
How to apply
Whether in the US, the UK, or anywhere else, excellent universities tend to care most about the applicant's academic record. Traditionally, students thinking of applying to universities in Australia, Canada or the UK would have been advised to concentrate on their academics and on extra-curricular activities that underscored their passion for the subject they were applying to study. Whatever else they got up to in their lives did not matter as much, unless they happened to have achieved something especially noteworthy.
Applicants to world-class US universities were also advised to concentrate on academics. Alongside, however, they were expected to demonstrate their commitment to extra-curricular activities, such as sports, voluntary service, and student clubs or student government, as well as good citizenship.
How things have changed
COVID-19 has muddied the waters. Because of the pandemic, and because of legitimate concerns over fairness, it's much harder now for universities solely to rely on traditional measures of academic performance, such as standardised testing and exams. This means bright and ambitious students in all geographies need to think much more tactically about how to make sure they stand out; they cannot simply rely on doing well in their exams. They need to make sure their work is consistently excellent and find other ways of demonstrating their academic commitment, such as summer programmes, internships, and private study projects. Students applying to universities in the UK, Canada and Australia may also find they need to make more than they did in the past of their non-academic extra-curricular activities, as universities struggle to agree on criteria through which to pick the best candidates in a post-COVID world.
Support and resources for students and parents impacted by COVID-19
Written by Richard W. J. Michaelis, D.Phil, (Oxon) Executive Director, Oxbridge Academic Programs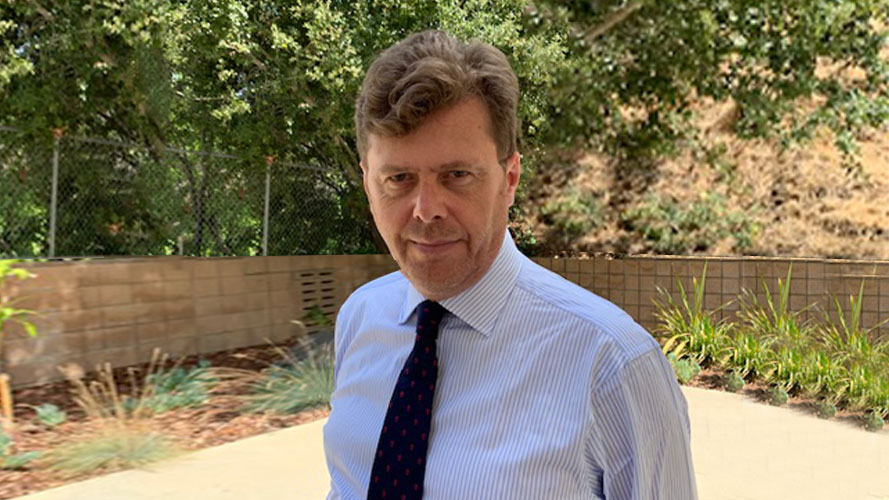 Dr. Richard Michaelis taught history for 15 years at Oxford University and has worked with Oxbridge for 20 years. He taught on The Oxford Tradition for 5 years, and directed The Paris Teacher Seminar, The Paris Connection, and Oxbridge in Paris. Dr. Michaelis edited Walter Scott's Life of Napoleon, which he presented at Scotland's premier literary festival in 2015, and he is now writing a life of the French author and statesman, François-René de Chateaubriand.
Ready to open an overseas account?
Tuition costs, housing, student life - there's a lot to consider when choosing a university. Thankfully, you'll be spoiled for choice if you decide to study in Australia, Canada, the UK or the US. If you're an HSBC Premier customer, you can even set up an overseas bank account ahead of time to make paying school expenses easier from afar.
We can tell you the best way for you to apply for an overseas account. Simply select your current location and where you would like to open an account. We'll then walk you through the steps.
If you're studying abroad, there's travel, accommodation and insurance to think about, too.
Learn more about our international services